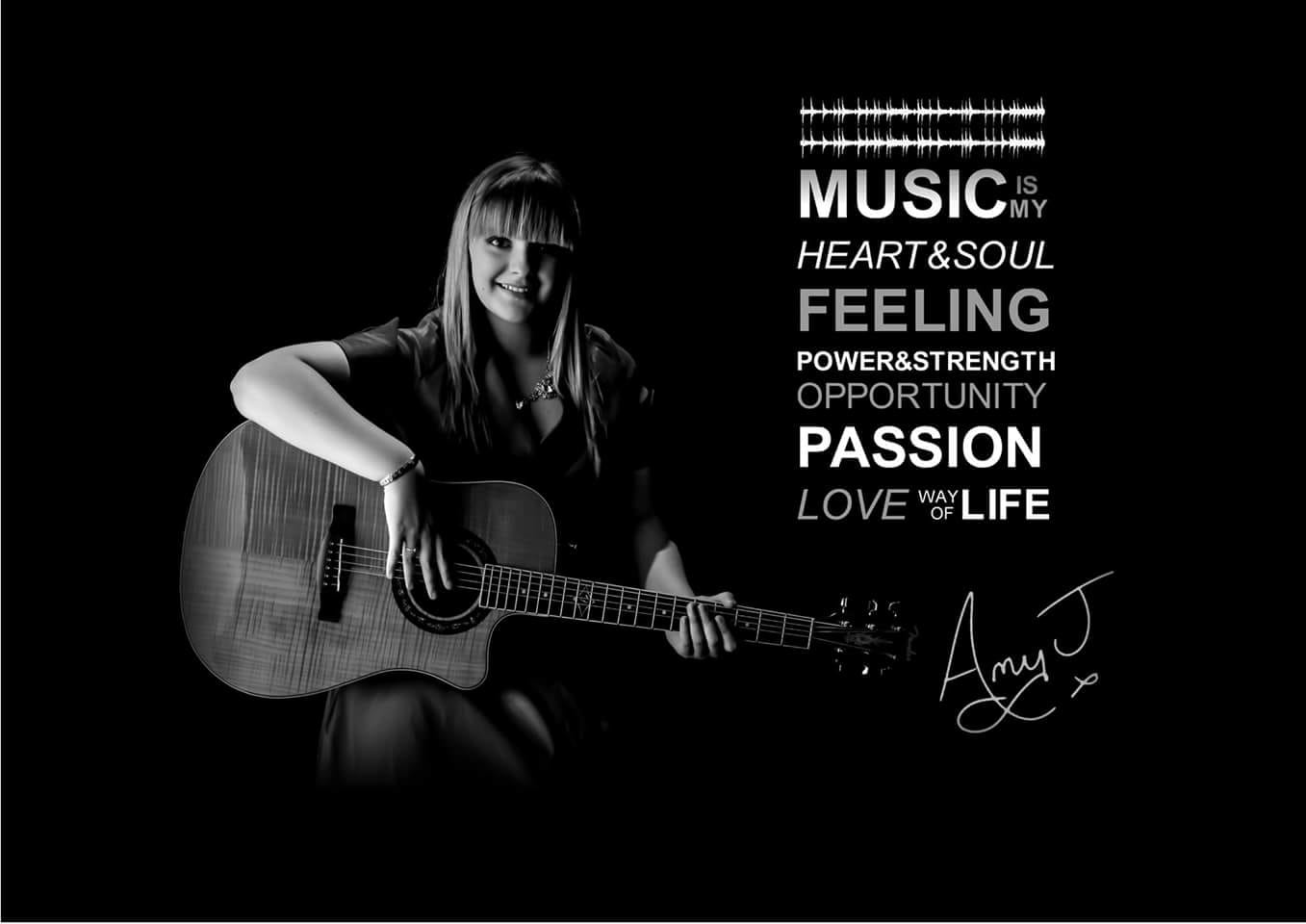 Hi, my name is Amy Jasmine Bannister, or Amy J to people that know me well, I live in Chesterfield and was born on the 17th of April 2000
I am a singer songwriter with significant recording and live performance experienced having played in smaller venues but also larger festivals. I love all aspects of music and hope to make a full time career of it once I have completed my A levels and my planned degree in popular music.
If you would like to book me for a support slot or a full gig please get in touch, I have all of my own equipment including PA and lights if required and my performance fees can be advised depending upon set length, distance to travel and other conditions.
Just click on the email link below and give me as many details as possible eg date, venue, event (eg birthday, wedding etc), length of set required and I will come back to you as quickly as possible with an idea of cost and availability.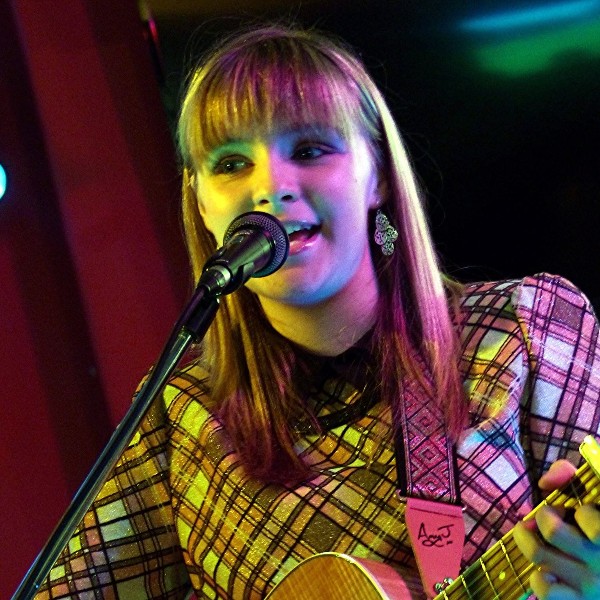 A little more information about me
I have been very lucky and met some lovely people in the music industry such as Brian May of Queen, Mick Box of Uriah Heep, Joe Bonamassa the guitar god, Martin Turner, Andy Powell, Ted Turner, Steve Upton and Laurie Wisefield of Wishbone Ash. These are just to name a few and all have given me a lot of encouragement and inspiration.
The biggest inspiration to me however is Chantel McGregor, she is a fabulous person and an unbelievable musician and songwriter and I feel proud and honoured to class her as a friend. Please try to get to one of her gigs or as a minimum check her out on youtube and buy her albums , they are awesome. We have become good friends over the years and she is my guiding light in the music industry.
I have also got to say I have an incredible guitar teacher, Mr Ainsley Stones of Sheffield, he is one of a kind, talented, experienced and great fun, he has taken me through all of my rock guitar grades so far with grade 8 to be appied for very soon. Vocally, my coach is the fabulous Laura Ashby, she has been compared to the likes of Eva Cassidy but has power and control that is exceptional, she is also a lovely person and I am sure will be mentoring me vocally for many years to come.
Guitars.............It all started for me when I got my first toy electric guitar for my 3rd birthday (see my youtube page) which started me off, I then got my first real guitar at the age of 7 and soon progressed onto electric guitar 6 months later when I started having lessons outside of school with a private guitar tutor.
I always look forward to opportunities to get on stage and being able to jam fluently with other musicians.
My Uncle Michael used to be in a local heavy rock band in the 1970's and early 1980's called Warrior, they have become popular again in Japan over recent years since their vinyl LP was re-mastered and converted to digital cd format. Also, my Uncle Brian (Oz) used to be a guitarist/singer in a band that gigged regularly in the Chesterfield area called the "Ozzies". They have both been an inspiration to me and probably a big reason I got into this in the first place.